This page tells you the way to recover Windows 10 with the recovery drive preparely created.
[Link]How to create a recovery drive in Windows 10
It takes much time to recover Windows 10(approx.several hours),
It is recomended that you give yourself well extra time to finish to recover.
The way to recover Windows 10 using a recovery drive
1.Insert the recovery drive that you created with a USB flash and turn on PC. After turing on, press the boot menu key immidiately.
2.When the boot menu is appeared , select the USB flash that you insert.
※If you insert USB flash that is NOT within a recovery drive, USB flash is not displayed in the boot menu. Make sure of the contents of your USB flash.
3.When booting from USB flash, [Choose the language] is appeared and select 'English(United States)'. Then [Choose your keyboard layout] is appeared and select [US].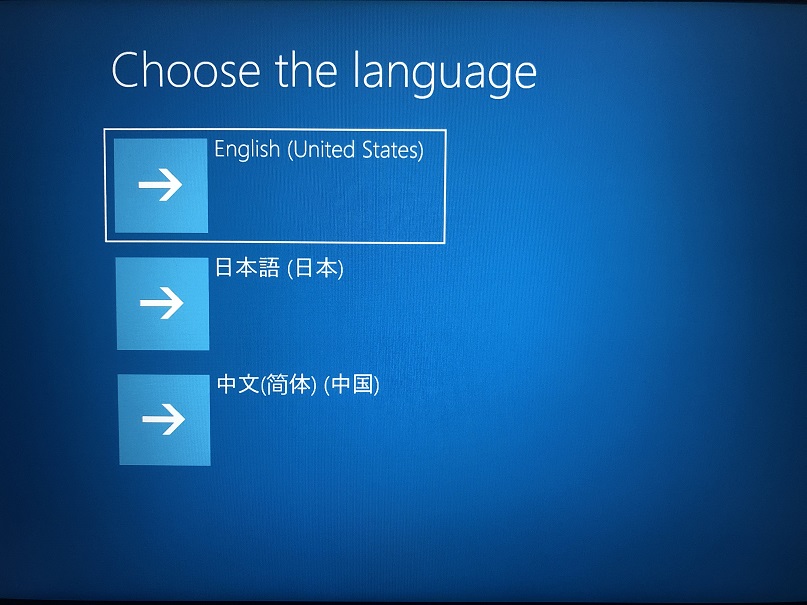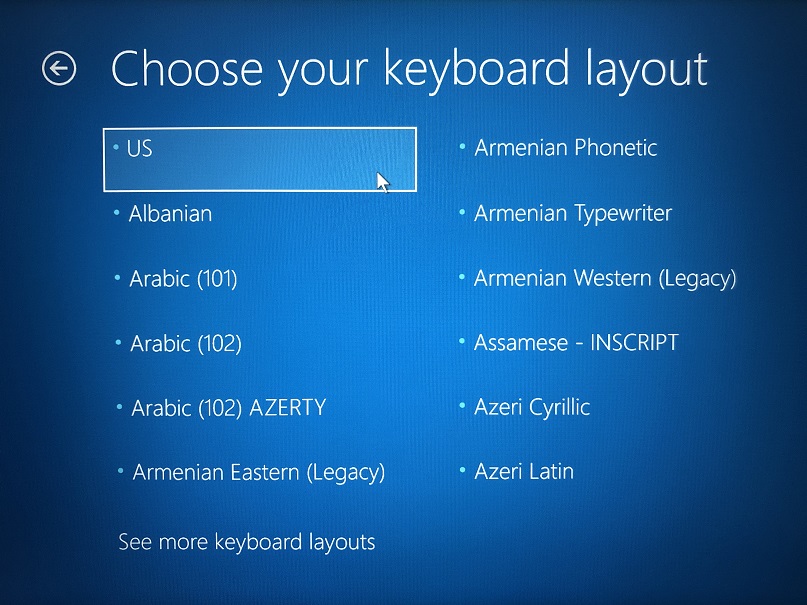 4.[Choose an option] will be appeared and select [Recover from a drive].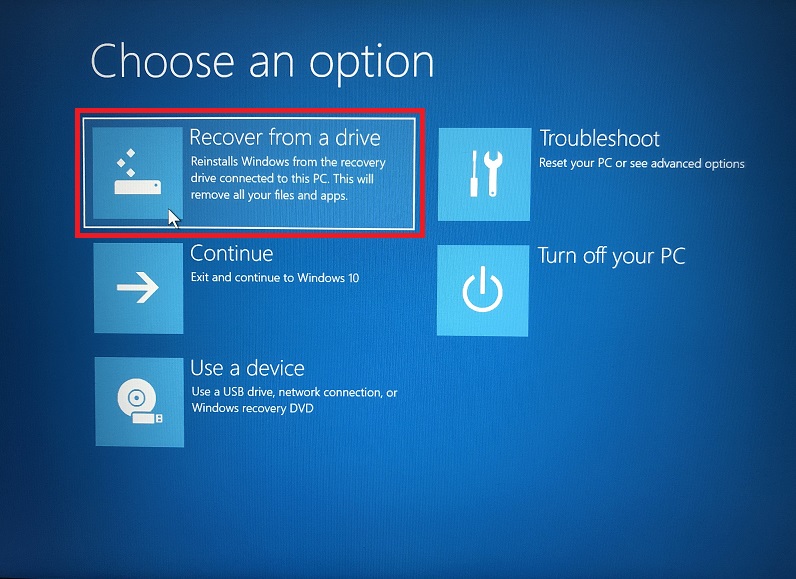 5.Select [Just remove my files] in general. If you plan to tarasfer or scrap the device, select [Fully clean the drive].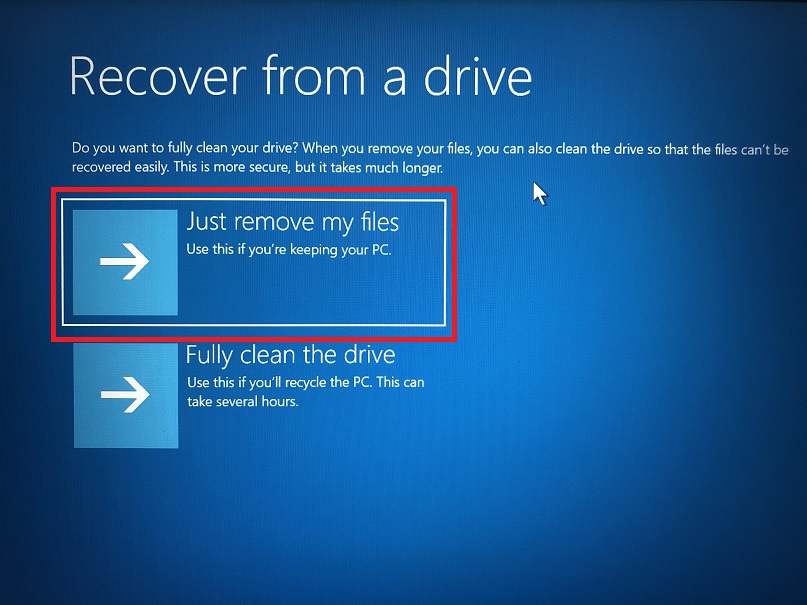 7. This is a final confirmation screen before starting a recovery. Check the list and click [Recover].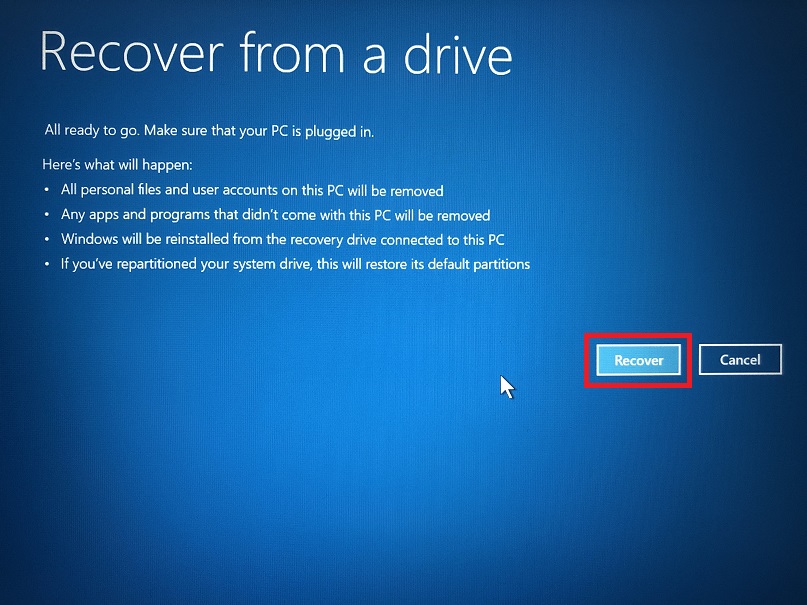 8.A screen will be blacked out and then displayed a Windows logotype. Windows will be automatically rebooted several times. Please wait without any operation.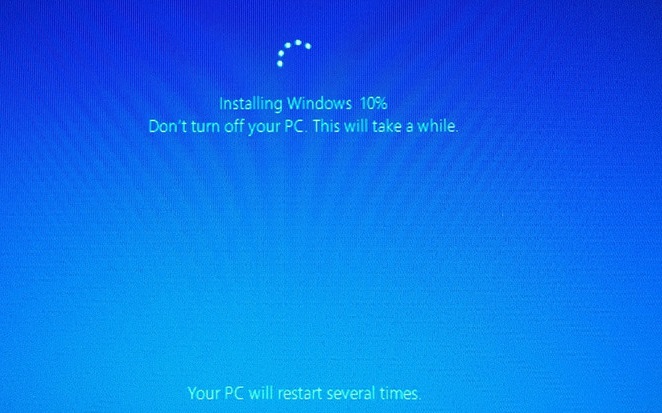 9.After finishing a recovery, Windows setup process will be appeared. Then continue to set up Windows 10.